April 09, 2021 | By LIMRA Industry Trends | BenefitsPRO
Health care costs have been on the rise over the past decade. In response, some employers have scaled back on their health insurance offerings, at times leaving gaps in coverage.
As a result, the voluntary benefits market, where employees pay the premiums, has become more popular among employers.
These voluntary benefits programs, however, have underlying costs to employers, including those related to implementation and administration. Digital tools can help employers reduce these costs by simplifying operations and improving efficiency.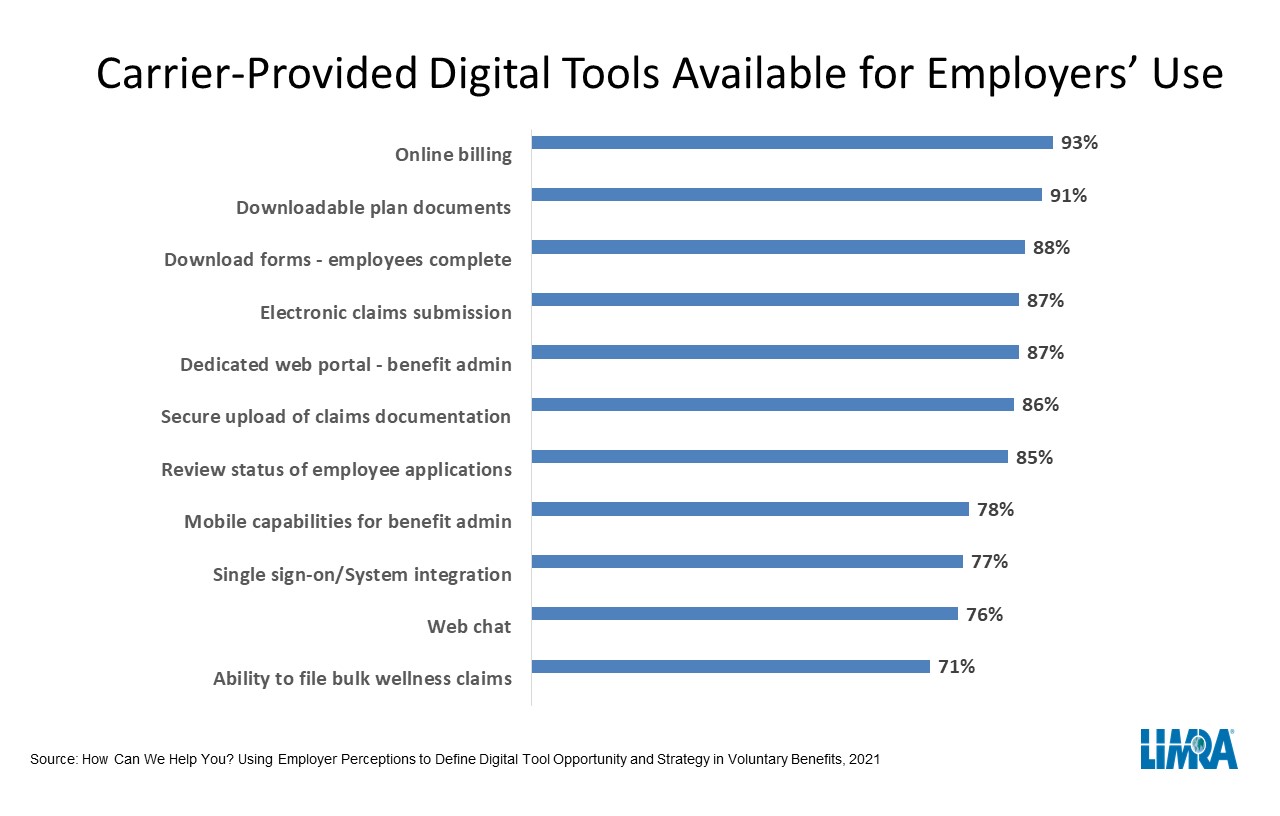 A LIMRA survey looked at how employers are using digital tools to implement and administer voluntary benefits. When it comes to employers, 93% report access to a digital tool for online billing (most often available digital tool). The ability to file bulk wellness claims is the least used digital tool, though 71% of employers report access to this capability.
"Employers want to simplify processes such as plan administration and billing, and technology is key to meeting these goals," says Mary Lesch, Ph.D., associate research director, Workplace Benefits Research.